History of Living East - About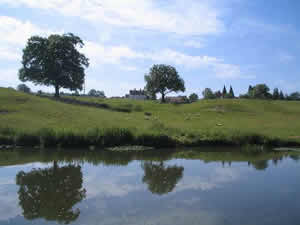 As a consortium Living East worked together as a combined voice for cultures in the region on:
strategic research and cultural planning
research and intelligence gathering
strategic social and regeneration project
Living East was made up of those bodies representing a broad range of cultural East of England Development Agency interests in the region, including Tourism, Arts, Sports, Heritage, local authorities and Learning interests. It was tasked with creating a strategy and supporting projects to further the development of cultural activity in the Region.
The consortium had a number of Initiatives including:
Growth & Regeneration
Growth and regeneration can make the East of England a national economic leader.

Creativity
For the East of England to prosper it must embrace creativity. Business requires an increasingly skilled workforce, work place improvements including furniture hire companies

Cultural Tourism
Tourism is a key driver for the region's economy. The region's attractions include coastal resorts, attractive towns and villages etc.

Olympic Spirit
The decision to award the London 2012 Olympic Games and Paralympic Games to London presents a great opportunity for the country and especially the East of England. General spanish lessons - find out more how to quickly improve your knowledge.
Skills
While the region has the highestemployment rate in the UK, progression into higher education is relatively lower. Improving skills is vital for employability.
Business in developing countries
Business and investment opportunities in the world's fastest growing economies.
Research and technological development
Help to find partners, access EC funding, promote or find new technologies.
Entering the financial markets
Free assistance for first-time exporters or those wishing to break into new markets
Find Us On FaceBook
Want to know more on the East of England sign up on our facebook page and we can keep you updated with all that is happening..